Exclusive Black Friday Deals - Ending Monday 29th
We have a range of exciting offers available for this Black Friday weekend on hot tubs, swim spas, saunas and steam rooms!
Many items are in stock and available for speedy delivery.
---
We are pleased to offer a fantastic saving on our flagship Hydropool Self Cleaning 970 – offered in Alpine Mist with a Black Cherry cabinet, with both the Hydrotherapy and Chromotherapy packages. Usually £21,985, for this weekend only, this fantastic spa is £19,750. A saving of £2,235.
For the person who wants everything, the truly spacious Hydropool self-cleaning 970 is a 7-9 person hot tub that consists of a never-float lounger, along with a lounger-style chair and eight additional seats. This large hot tub has a unique volcano-style jetting system for the feet, plus easy-access, non-slip steps built right into the interior.
Try before you buy and wet test our hot tubs. Contact our team to book your wet test on 0208 300 4003. We typically have 3 spas available with warm, sanitised water. Read more >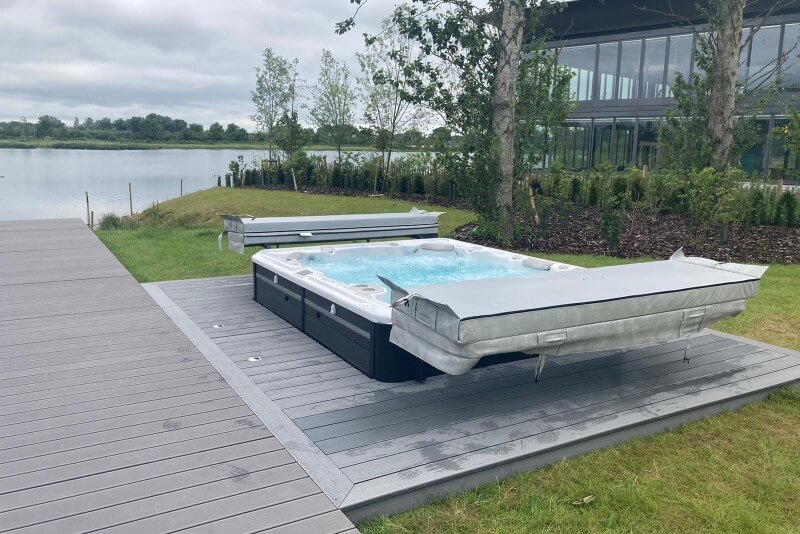 ---
There are also great offers on the Hydropool Serenity range, with the stunning 4500 now £7,350 (from £7,995) a £645 saving!.
The new Serenity 4500 comes with a moulded lounger and all the jets anyone could want offering a fantastic massage experience. Equipped with a cooling off seat, which is raised higher than the others, so you do not have to worry if one does not deal with warmer water temperatures well. An additional benefit is the new ClearSpring filtration system that gives you constantly clean water to maximise your experience and give your family that added peace of mind. Read more >
Try before you buy and wet test our hot tubs. Contact our team to book your wet test on 0208 300 4003. We typically have 3 hot tubs available with warm, sanitised water.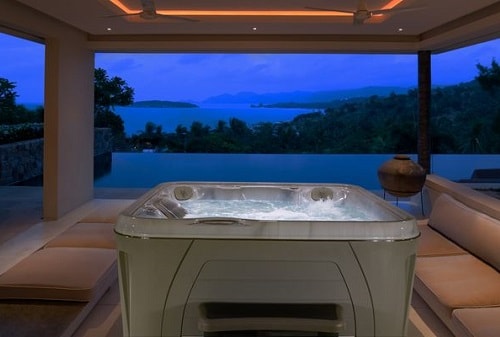 ---
Our Black Friday offers also includes the sublime Hydropool Serenity 6800 available for only £8,750 (from £9,995) – a saving of over £1,250!
The Serenity 6800 is one of most popular and versatile hot tubs. Our Zone Hydrotherapy System enable you to rotate seating positions allowing you to experience a complete full body deep tissue massage, due to the ergonomically designed jet positions. With non-slip seating and comfortable pillows your body is cradled with wide lumbar support offering the most comfortable Hot Tub experiences. Read more >
Try before you buy and wet test our hot tubs. Contact our team to book your wet test on 0208 300 4003. We typically have 3 hot tubs available with warm, sanitised water.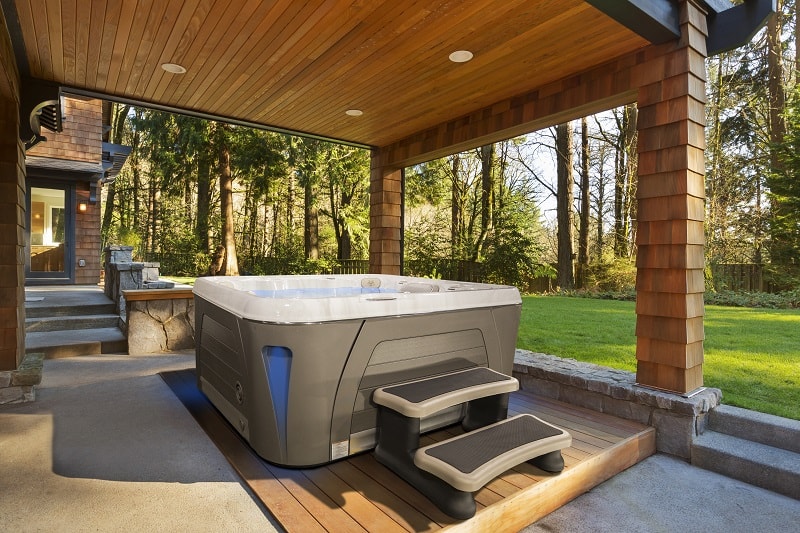 ---
Swim Master Pro Swim Spa
We are also excited to introduce the new spacious 5.5m 'Swim Master Pro Swim Spa' by The Hot Tub and Swim Spa Company. An exciting new addition to our Affordable Luxury range, this fantastic swim spa is available for the introductory price of £29,995 for this weekend only.

---
If saunas are more your style, the Vitality Infrared Sauna was £4,195, now only £3,495!
Let the deep penetration of infrared heat, relieve all the aches and pains, soothing your tired muscles. Truly regenerate your muscles, allowing you to go back to your active lifestyle feeling refreshed and reenergised.
Choose from our affordable luxury sauna range or our luxury range of Infrared Saunas. Alternatively, if you already have a sauna, why not add an infrared panel, so you get the best of both worlds! Read more >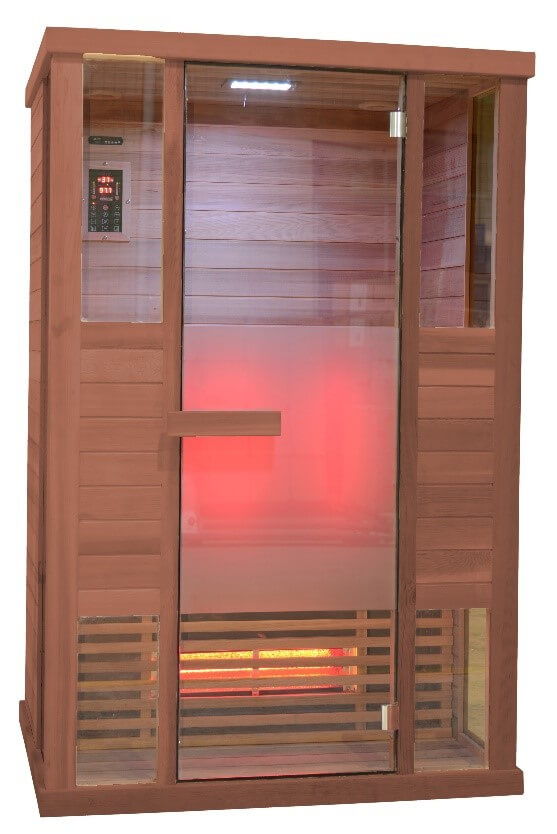 ---
The Tylö Impression Twin does just that: it leaves an impression. A stunning sauna, steam room and twin shower combination, you can be assured that you will be provided with your very own piece of everyday happiness​
Our TylöHelo Impression Twin sauna and steam room would usually retail for £29,850. However, for this weekend only, we are excited to offer a massive saving of £6,000 – bringing the price of this luxurious sauna and steam combination to £23,850! We are also pleased to be offering half-price delivery and installation on this unit (price dependant on distance from our showroom).
Relax, re-energise, and rejoice in this unique combination - allowing you to feel at height of luxury, and all the wellbeing benefits of regular sauna and steam use. Read more >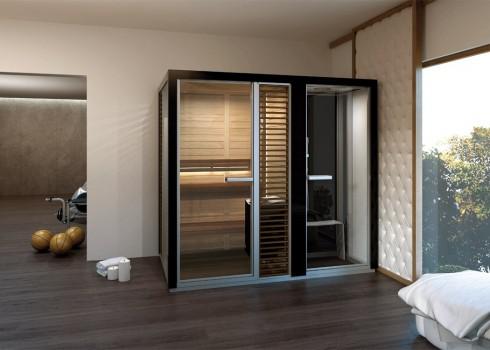 ---
Any purchase of a swim spa cover will benefit from free local fitting fee (normally £175), as well as a free cover shelf (worth £299)!
Roll On Roll Off covers make it easier than ever to ensure that your swim spa is maintained correctly. Long gone are the days of thick heavy covers which required so much effort and struggle to remove, that you ended up neglecting your much-loved swim spa. The Roll On Roll Off cover is made from carbon fibre making it 25% lighter than other rolling spa covers, resulting in super easy use for anyone. In fact, they are designed to enable one person to roll the cover off in less than a minute. This cover is cleverly designed to have built in eyelets that allow air to escape as is rolls up so it does not get bigger and bigger. Read more >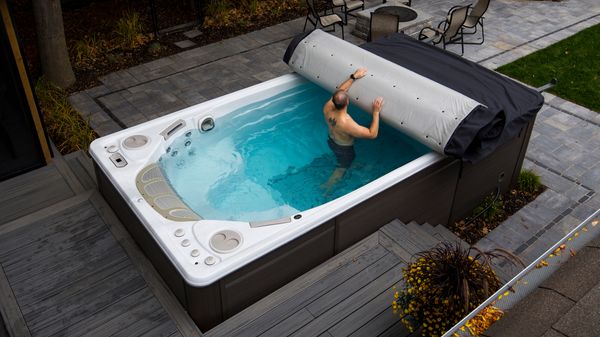 ---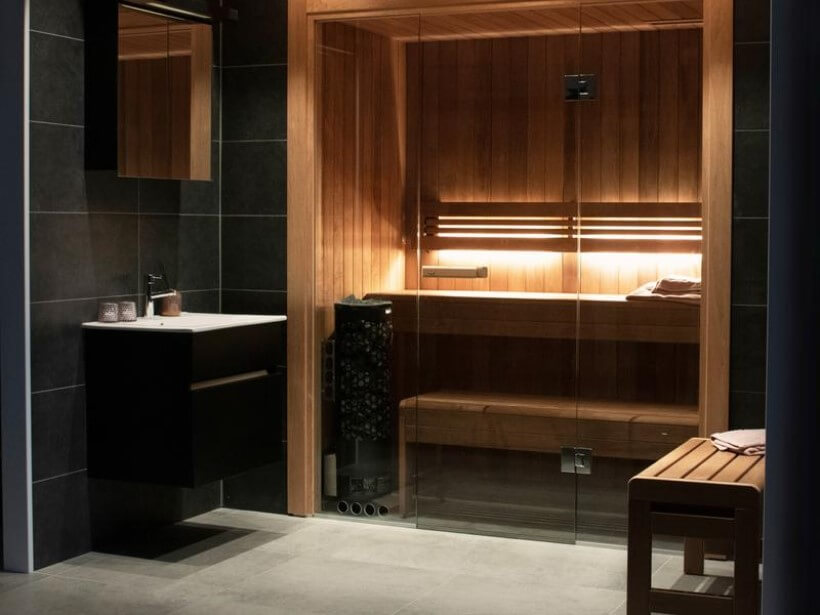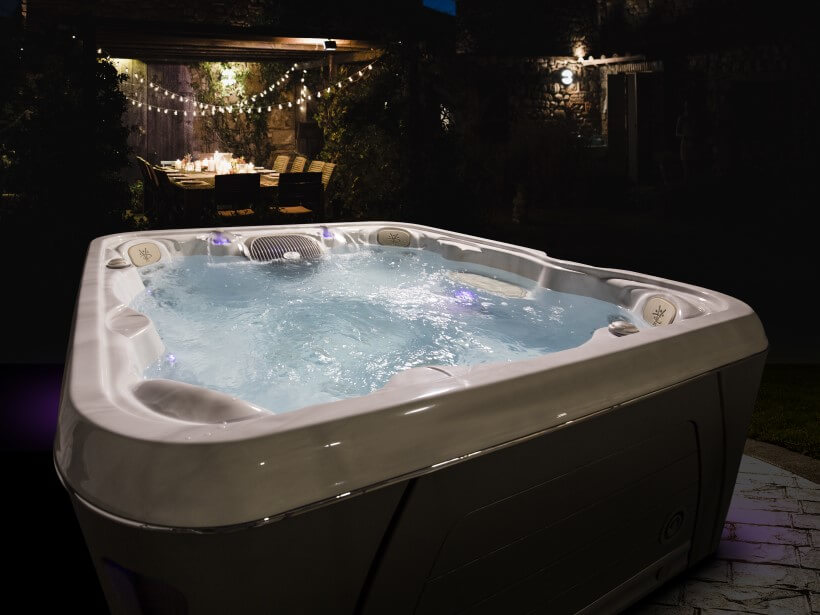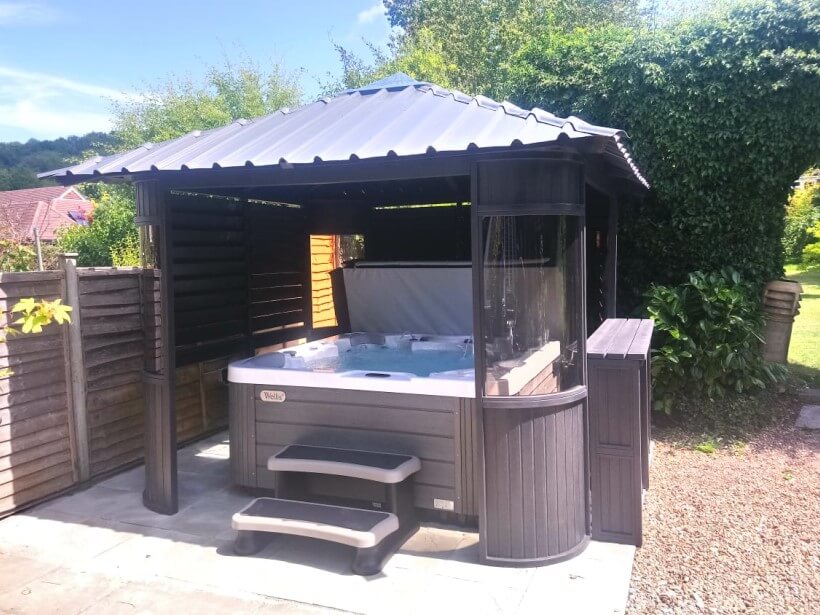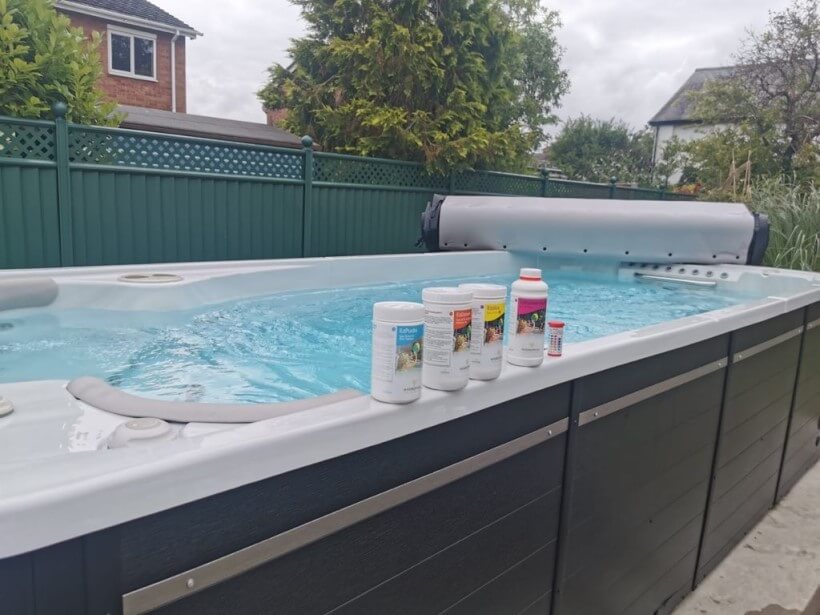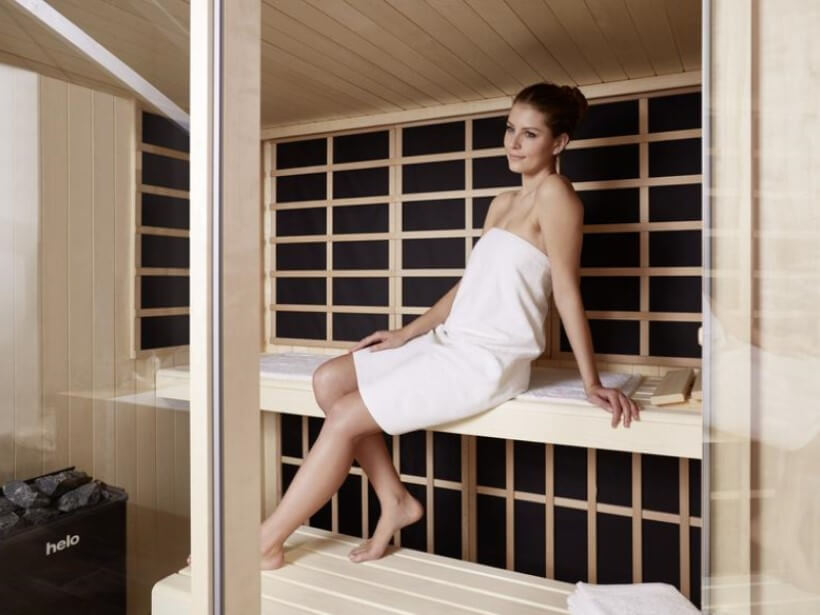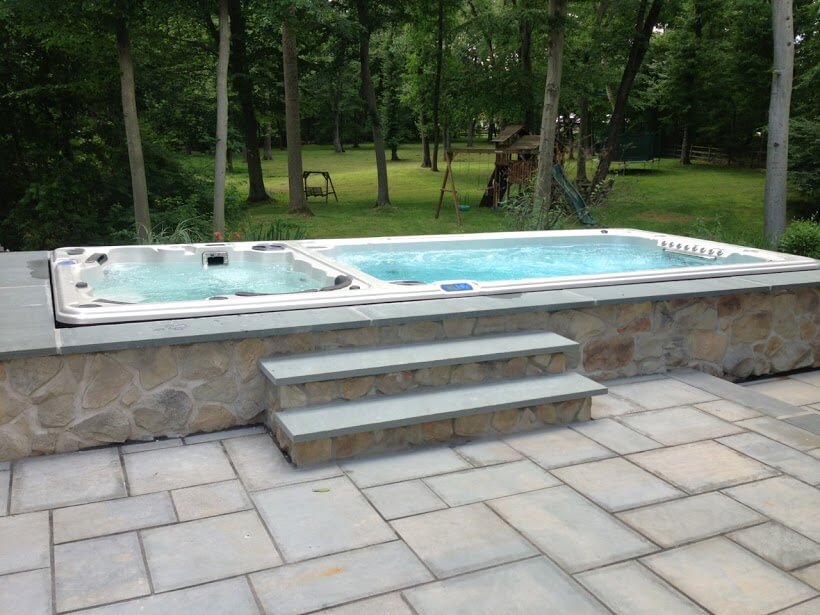 Unless stated, all prices do not include installation.
Offers available from Friday 26th November until Monday 29th November.
Either pop by our showroom, email us at sales@hottub-swimspa.com or call us on 0208 300 4003 to find out more about these amazing offers!