Hot Tubs, Gazebos, and Saunas in stock!
Contact us directly to find out about our Autumn Sale and Exclusive Offers!

Advanced Wellness Programmes
It is widely known by the World Health Organization, and also by many of us, that the concept of health is not just the absence of disease and illness, but rather a state of complete wellness as well as physical and mental well-being.
---
Frequent usage of your hot tub or spa can really help you achieve that sense of well-being- the Hydrother program is targeting the most common and basic health issues which will provide you with the means to not only achieve the maximum benefit from your hot tub, but also improve your health both physically and mentally.
Not one of us is made up the same, and our sensitivity to different massages varies.
Firstly, the immersion in warm water is an environment where the strain and pressure on your body is minimal. Then the specific, targeted massage has so many benefits and inevitably leads to the release of various tensions that you may be experiencing.
If your disorders/ discomforts are very frequent and/or severe, we highly recommend that you speak with your doctor/ physician. It is likely that you may benefit from a particular type of massage and this is very important to discuss with a professional.
This guide covers the main health issues to which your hot tub can bring some relief as well as additional tools such as chromo-therapy and beneficial aromatherapy oils. You can select any programme that is most suited to your particular ailment- you can even pair them up for the most effective results and maximum benefits.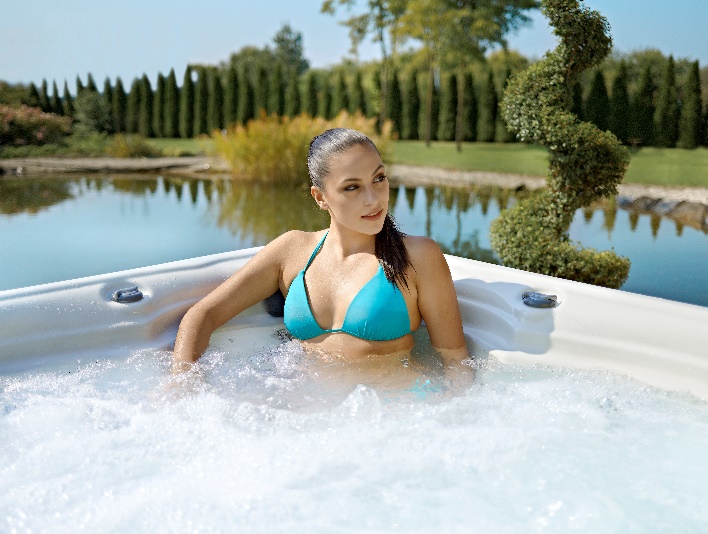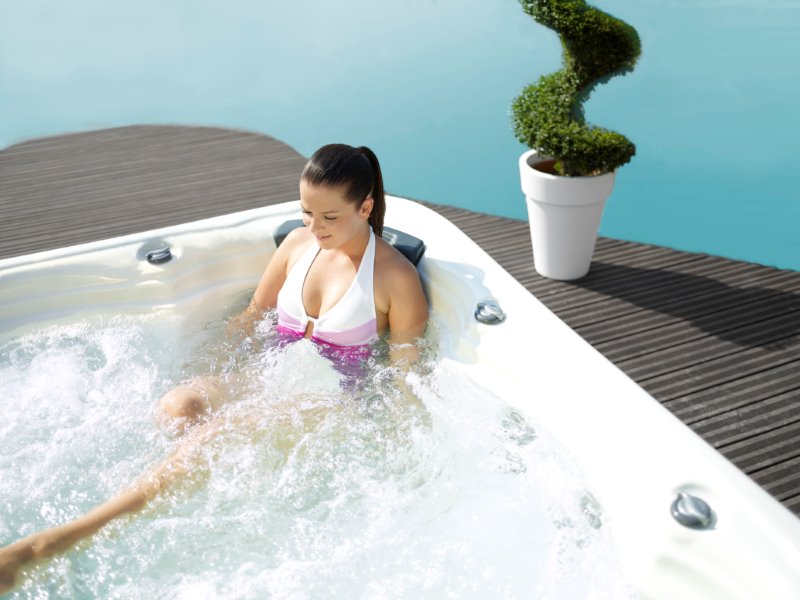 The unique Wellness Guide has been developed in conjunction with health and beauty experts, and also medical professionals such as chiropractors specializing in sports injuries.
Dr. Michael Prebeg (DC, BSc, CSCS Certified Chiropractic Sports Physician) has helped to develop this program and he has treated athletes of many levels, including professionals and Olympians with performance enhancement and also with injury recovery. He is currently a consultant and has covered many major events including World Track and Field Championships in Edmunton 2001, Paris 2003, Goodwill Games 2001, NCAA Track and Field Championships, The World Basketball Championships and many more.
The Hydrother Program
The Hydrother program is available in Hydropool Self-Cleaning hot tubs that are platinum edition. This automated program gives you access to specific massage sequences that provide relief for numerous ailments, helping you to achieve that feeling of complete well-being.
The programs are accessible via the main control panel on your tub, and you can choose one, or a combination of the massage programs that are listed below. You don't have to do anything-just sit back, relax and let your tub do the work for you!
Leg Pain Program (25 minutes)
Back Pain Program (25 minutes)
Diet + / Boost Program (30 minutes)
Sports Recovery Program (35 minutes)
Headache Program (20 minutes)
Insomnia Program (20 minutes)
Stress Program (25 minutes)
Tonic + / Full Body Awakening Program (10 minutes)
Digestive issues Program (20 minutes)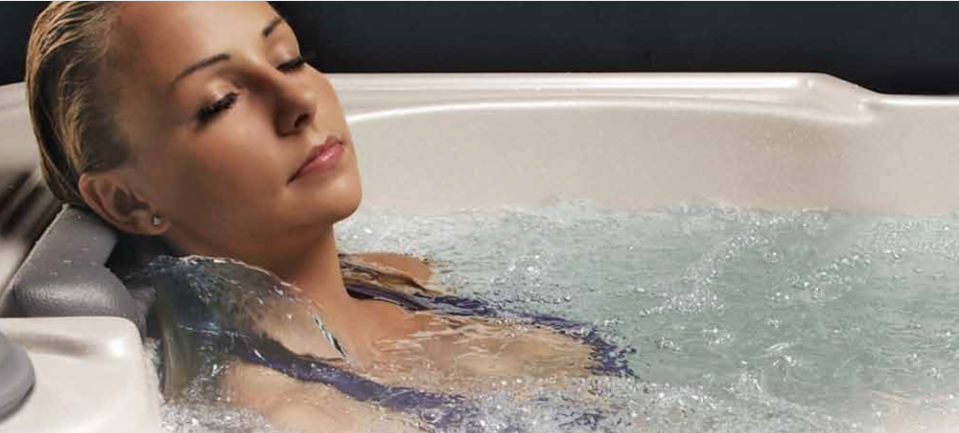 Additional Therapies
Chromo-therapy
Colours have a large physical and emotional impact of which we are usually not aware. Different colours can trigger various senses in our brain; and colour therapy is a harmonization method which promotes natural recovery in this way.
A good example of this would be the 'Winter Blues.' In the winter, the light intensity decreases substantially, resulting in our biological clocks falling off-kilter. Hormonal production is disturbed and this leads to a loss of energy, lack of morale and the desire for sleep is increased. Scientists have found that exposure to intense light helps to regulate hormone secretions by limiting melatonin secretions which act as a natural sleeping aid.
Simply by exposing the person to a source of intense light, forms of treatment were developed for conditions similar to that of the Winter Blues. Following this, a link was established between various colours and our emotions and physical well-being.
In this program, colour therapy is used in conjunction with the power of massage to help reduce feelings of stress, fatigue and depression.

Aromatherapy
If you are looking to enhance your spa experience even further, there are many hot tub friendly oils and scents available for aromatherapy. Combined with massage and the power of chromo-therapy, this will complete your experience and help you to achieve that feeling of complete physical and emotional well-being.
Happy hot tubbing!