Hot Tubs, Gazebos, and Saunas in stock!
Contact us directly to find out about our Autumn Sale and Exclusive Offers!

Best Seller
Stillington Gazebo for Softub Sportster and Softub Legend Hot Tubs
The octagonal Stillington gazebo creates the perfect garden setting where you can entertain family and friends, unwind in your Softub and put the world to rights long into the night. A blissful space where you laze away a summer's afternoon or sit back and enjoy a favourite book.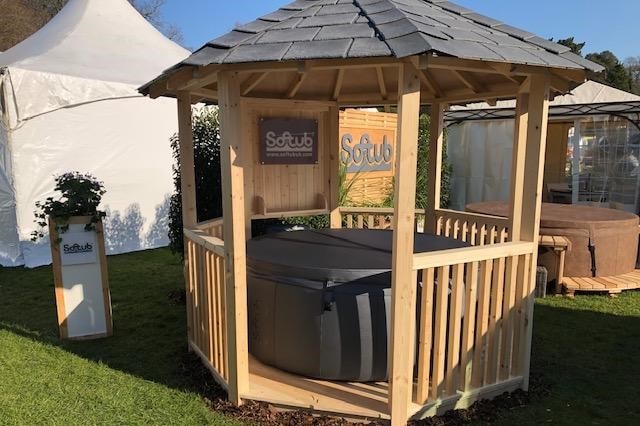 Softub Sportster & Softub Legend
0% APR Finance from £166.33 PM
---
Aldwark Gazebo for Softub Sportster, Softub Legend & Softub Resort Hot Tubs
The gazebo base measures 3 meters so it still fits comfortably into most gardens and happily accommodates the 6 person Softub Resort 300. It is made of the highest quality Scandinavian red wood and features a wooden base, a shingle roof, one entrance points, five balustrade infills, of which one has a bar section and two bar stools.
Softub Sportster, Softub Legend & Softub Resort
From £5,990 / 0% APR Finance from £199.67PM
---
Riviera Gazebo
The beautiful Riviera is the perfect accompaniment for any Softub. It is made from galvanized and powder coated steel and aluminium for maximum strength and durability. All six legs can be secured to the floor for added stability. Built in ventilation ensures that the steam from your hot tub can escape without build-up of condensation and the gazebo is accessorized with zip curtains for added privacy and an optional LED light for that perfect ambience.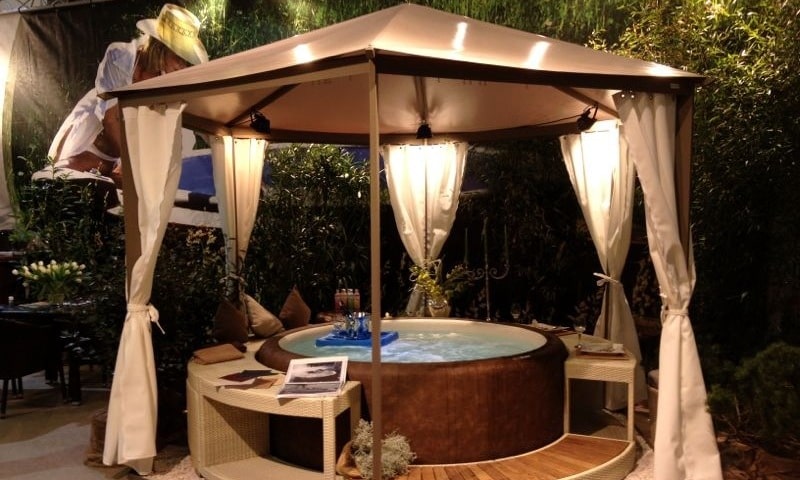 From £3,990 / 0% APR Finance from £798 PM
---
Villa Gazebo
The perfect fusion of Italian style and design with the highest quality of materials and craftsmanship. The gazebos are crafted from galvanised steel and complimented with high quality fabrics to withstand the elements and add glamour to any outdoor space.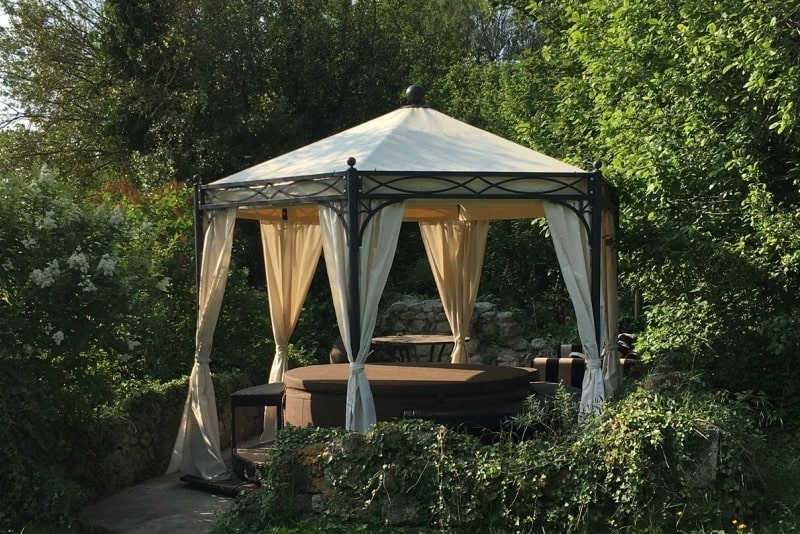 From £3,990 / 0% APR Finance from £798 PM
---
Cantilever Parasol for Softub Hot Tubs
The 3.5m diameter cantilever parasol offers the perfect addition to your hot tub installation. It tilts to offer a variety of angles, levels of shade and rotates 360 degrees. The base is fitted with wheels that can be lowered to allow for easy transportation. Our polyester canopy offers UV protection, is waterproof and can be taken off to allow for cleaning. Included is a protective sheet to cover the parasol when not in use.