Hot Tubs, Gazebos, and Saunas in stock!
Contact us directly to find out about our Autumn Sale and Exclusive Offers!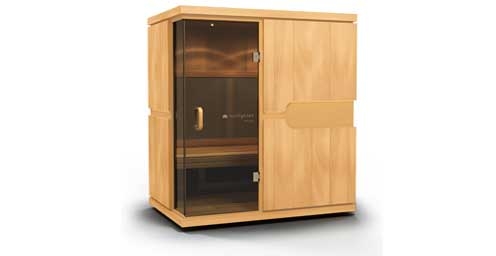 Product Features
Exterior:
1793.24mm x 1209.04mm x 1945.64mm / 711.2mm door width
Interior:
1640.84mm x 1056.64mm x 1816.1mm / 553.72mm bench depth
Weight:
Up to 842 lbs
Electrical:
240v; 3840 watts max, 3072 watts continuous; 20a (20A outlet)
Wood Options:
Basswood, Cedar, Eucalyptus
Capacity:
3 - 4 person
The new mPulse Conquer, with a modern 10.1" Android-powered control panel and a built in premium sound system, is truly in a class of its own. Featuring 7 wellness programmes based on 56 clinical studies (cardio, detoxification, pain, relief, relaxation, weight loss & skin health), there is nothing that this sauna can't do. What's more, each one is built using a medical-grade, clinically-tested, heater surrounding you with an unmatched therapeutic experience that you can enjoy from the comfort of your home.
0% APR available. Buy now with as little as £500 deposit. No interest, no fees, no charges. Subject to status and acceptance.