Hot Tubs, Gazebos, and Saunas in stock!
Contact us directly to find out about our Autumn Sale and Exclusive Offers!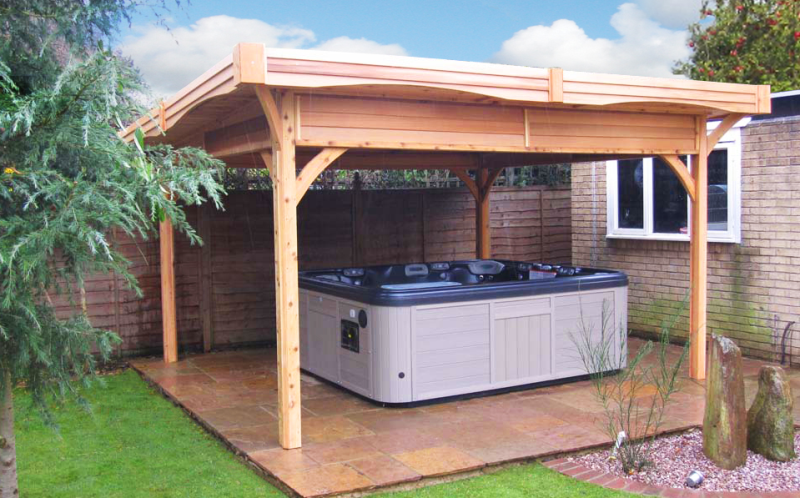 Made from the same material as Totem Poles, these hardwood cedar buildings are made from one of the most fantastic woods, for long lasting solid gazebos. Carefully handcrafted in the UK, our exceptionally skilled team of craftsmen only use fully certified premium quality grade timber and if desired, they can customise your beautiful gazebo, so you can have it just the way you like. Completely bespoke, these gazebos are built to add elegance and wow factor to any garden.
Whether you use yours to shelter a seating area, house a hot tub or to just add a touch of beauty to your garden, this stunning gazebo will give you many years of enjoyment and satisfaction.
Option
4 by 3.5
5 by 4
6 by 4
7 by 4
Dimensions
4m x 3.5m
5m x 4m
6m x 4m
7m x 4m
Roof Overhang
N/A
N/A
N/A
N/A