Hot Tubs, Gazebos, and Saunas in stock!
Contact us directly to find out about our Autumn Sale and Exclusive Offers!

5 Person Hot Tub - The Harmony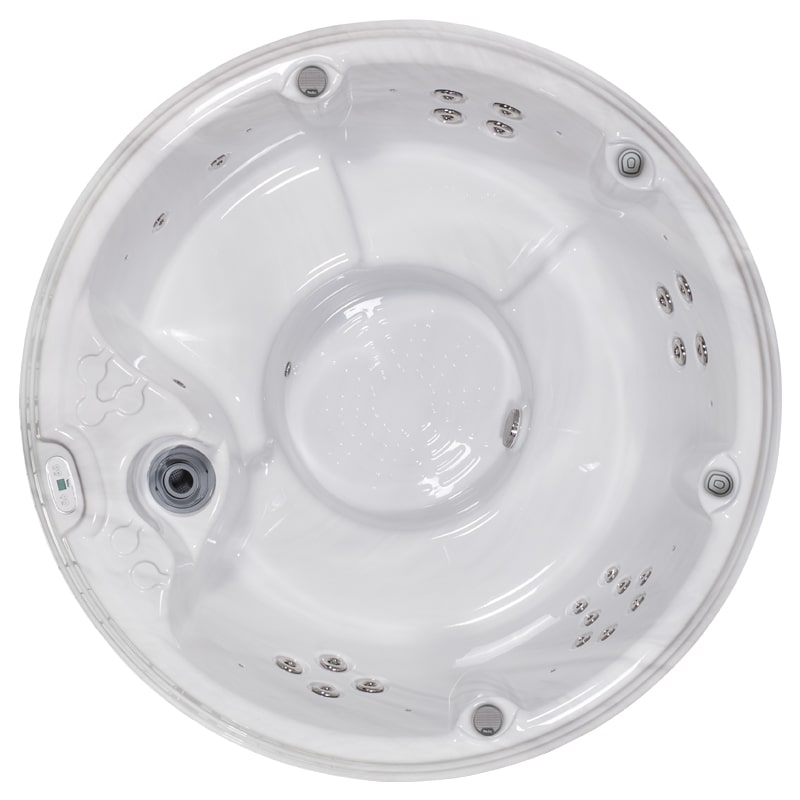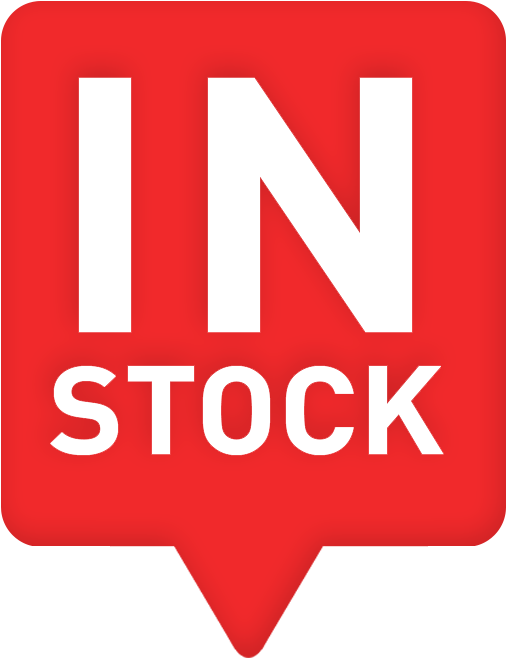 Thanks to its round design, this is a perfect place for a pleasant conversation with friends or family. Our 5-person Harmony model includes an ozone water sanitizer system, LED color therapy lighting, and 4 air inlet regulators for controlling the massage intensity for each seat. Due to its energy-efficient design, its operational costs are low.
Try before you buy and wet test our hot tubs. We typically have 3 spas available with warm, sanitised water. Contact our team to book your wet test.
Enquire 0% APR finance possible
External Dimensions (mm):
2180 x 910
Chromotherapy Lights:
10 pcs exclusive
Hydo Massage Pump:
1 x 2 HP
0% APR Buy Now Pay in 12 Months with as little as £500 deposit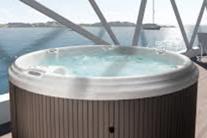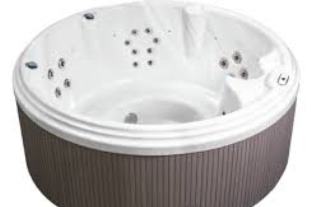 Not found the hot tub you are looking for?
Do not worry, with over 30 varieties of hot tubs we are able to find the model that is perfect for you, your family and your home. Whether you are looking for easy to install, plug and play with 13amp capabilities, round or square, small or large, whether you are looking for a round or square, small or large, with or without stereos and sound systems, we are sure to have your ideal hot tub, click here to view our range of hot tubs.
Is your hot tub purchase and installation part of a larger project? With the Hot Tub and Swim Spa Company you do not need to worry about having several contractors, our customers are provided with a trusted, one point of contact, all-encompassing service created individually for each client. Whether a gazebo, ground work, landscaping, patio, decking, outdoor kitchen or shower, extensions or anything else you desire, our qualified and experienced staff has got you covered. For more information about building works and enclosures click here.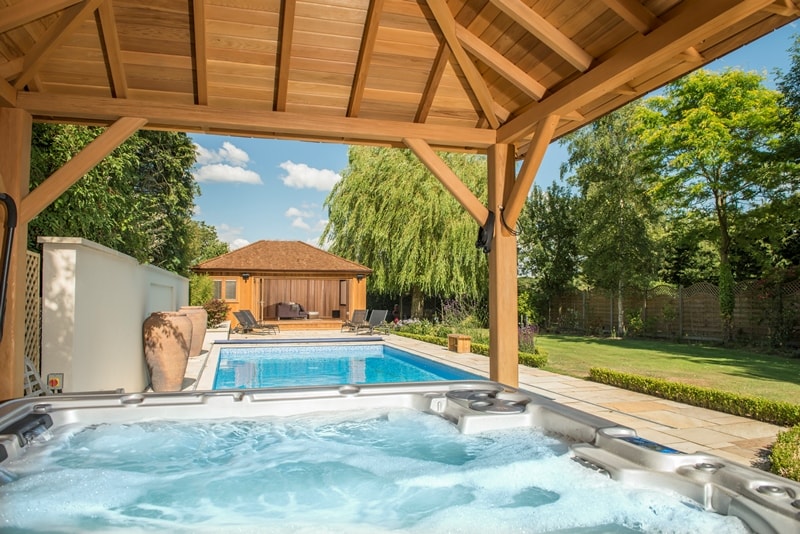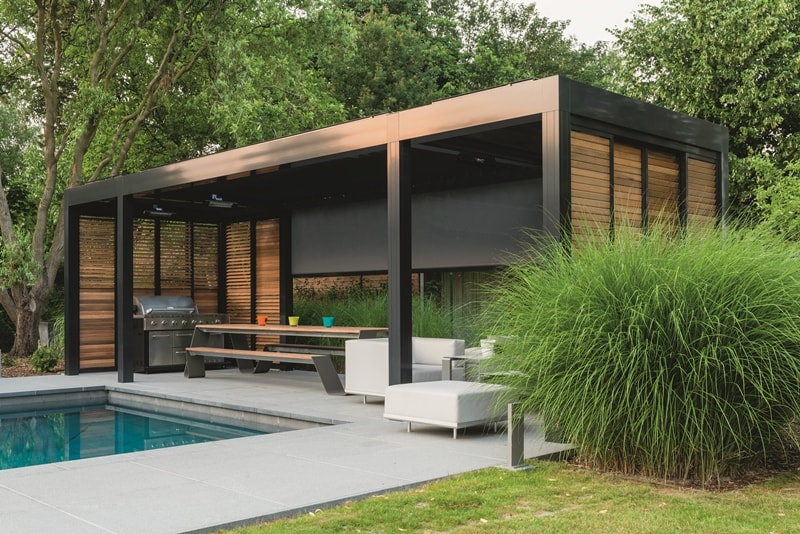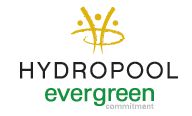 The Hydropool Evergreen Commitment
The Hot Tub and Swim Spa Company, along with Hydropool are committed to reduce the environmental impacts the hot tubs have, allowing you to relax and enjoy your luxurious hot tub guilt-free.
The World's First Carbon Neutral Hot Tubs and Swim Spas.
Here at The Hot Tub and Swim Spa company, we are proud to work in collaboration with Hydropool who are constantly updated their manufacturing processes to ensure that carbon emissions are minimised, in order to lower the carbon footprint produced.
The World's First Approved Hot Tub and Swim Spa Manufacturer to the Standards of the State of California.
The Hydropool team, along with the Hot Tub and Swim Spa company are dedicated at improving and developing our technologies to ensure that they are as energy efficient as possible. Not only does this of course lower the costs for you enjoying your hot tub or swim spa, but also enables us and Hydropool to be in line with California's energy efficiency standards.
Environmentally Responsible Pricing
We take it with great pride that Hydropool is devoted to sourcing their products responsibly, from supporting sustainably managed forests, to ensuring the water used is clean to help the forests remain alive, for future generations.
Reduce, Reuse, Recycle
Throughout the manufacturing process, Hydropool is committed to reduce and reuse any waste produce, by increasing their involvement in recycling programs. Impressively the Everlast Cabinetry for the Hydropool hot tubs and swim spas are recyclable, all in attempts to reduce landfill waste.
---
Over 90% of
spares in stock
UK Hot Tub + Swim Spa
Engineer of the Year
Factory trained
team of Engineers