Save up to 15% off Gazebos with bars and stools!
Unbeatable January Sale now on! Book a visit to our showroom or download your voucher here to save up to 30%
Prices starting from £3,268. Close your eyes, open your senses.
Buy Now Pay in A Year with 0% APR available *subject to Ts&Cs
---
When your body temperature rises, tension is released effortlessly from your muscles and joints. Sauna bathing also opens up your pores, aiding the secretion of metabolic waste toxins. This helps to cleanse your body, inside and out, leaving you feeling truly revitalised.
For those of you who are worried about the intensity of the heat, we recommend a 'Soft Sauna', which is as gentle to your skin as it sounds. TyloHelos combined sauna heater with a water tank and steam generator is designed to meet a multitude of preferences.
At The Hot Tub and Swim Spa Company we pride ourselves in successfully fulfilling our client's vision's time and time again. Design and quality are our great passions. Our Scandinavian designers challenge themselves to create a setting that is an aesthetic statement. No matter your design taste, space availability or budget we are sure to find you the perfect solution. So sit back and relax; we have it covered.
Prices starting from £4,775.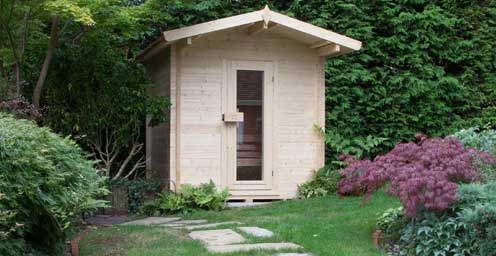 Prices starting from £5,450.
Prices starting from £3,628.