Hot Tubs, Gazebos, and Saunas in stock!
Contact us directly to find out about our Autumn Sale and Exclusive Offers!
Prices starting from £3,268.00.
Buy Now Pay in A Year with 0% APR available *subject to Ts&Cs
For those seeking the ultimate relaxation of a Finnish sauna or the social pleasure of sauna bathing, our DIY sauna cabins offer a high specification with plug-in convenience. The superb Rock heater and exceptional insulation ensure maximum heat retention making them extremely energy efficient. With compact dimensions and clip-together assembly the genuine sauna experience is now simpler than ever to achieve!
Our compact 2-3 person cabin has a footprint of only 1.21 x 1.18m, yet it exudes sophistication and serenity. The frameless glass door and adjacent full height window allow natural light to flood in, ensuring that your cabin feels as spacious as possible.
Our spacious 4-5 person cabin (1.87 x 1.35m) with two level benching offers real flexibility and children can sit low down where it is cooler, whilst the sauna enthusiast can stretch out at high level soaking up the heat, detoxifying their body and mind! Glazed panels in the fascia give an open, airy feel. The built in mood lighting guarantees to create the perfect ambience for any occasion.
Enjoy relaxing in temperatures of 70-80c whilst listening to your favourite music with the built in Stereo Radio/CD player. Immerse yourself in true tranquility under the cosy canopy lighting and let the stresses of the day slip away.
Please note this sauna comes with a simple installation manual and requires DIY assembly. As it will be delivered straight to your door normal access requirements will need to be considered.
0% APR available. Buy now with as little as £500 deposit. No interest, no fees, no charges. Subject to status and acceptance.
Alternative choices of sauna and steam room products available for installation:
Is your sauna or steam room purchase and installation part of a larger project?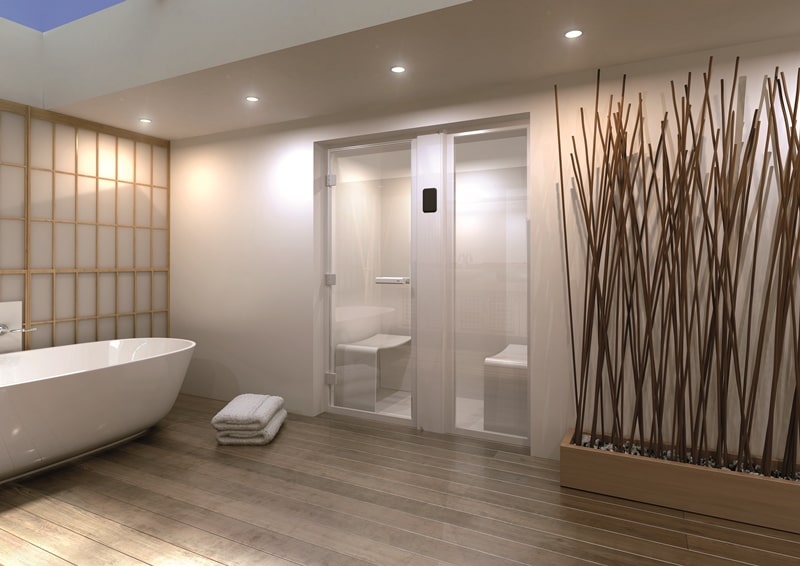 With the Hot Tub and Swim Spa Company you do not need to worry about having several contractors, our customers are provided with a trusted, one point of contact, all-encompassing service created individually for each client. Whether a gazebo, ground work, landscaping, patio, decking, outdoor kitchen or shower, extensions or any anything else you desire, our qualified and experienced staff has got you covered. For more information about building works and enclosures click here.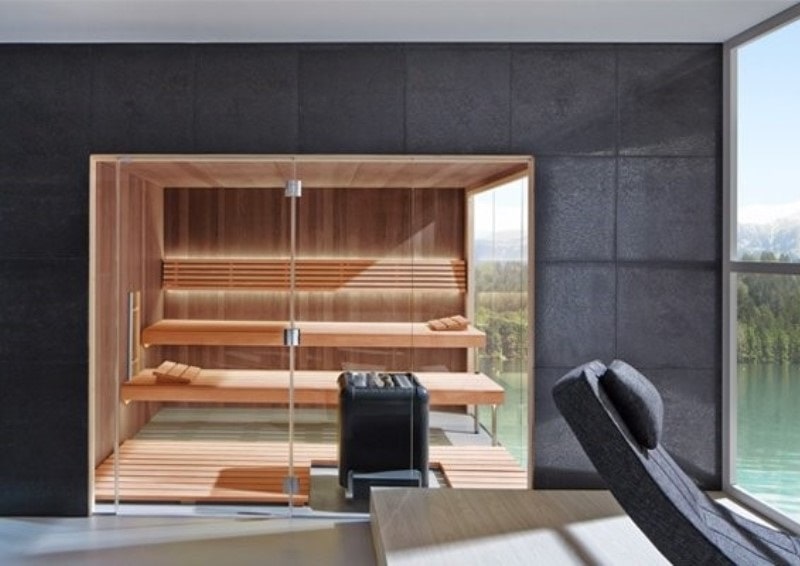 Over 90% of
spares in stock
UK Hot Tub + Swim Spa
Engineer of the Year
Factory trained
team of Engineers