Hot Tubs, Gazebos, and Saunas in stock!
Contact us directly to find out about our Autumn Sale and Exclusive Offers!
Traditional Finnish Sauna
These Saunas range from just £3,830.00.
Buy Now Pay in A Year with 0% APR available *subject to Ts&Cs
The perfect bathing experience without all the fuss.
This range of Helo sauna is constructed in high quality, slow growing, solid Nordic Spruce. As this durable wood does not weep or split, you can have complete piece of mind knowing that your sauna will look just as beautiful as the day it was installed for the many relaxing years ahead! All interior fittings, including the spacious benches, back and head rests, heater safety guard rail and soothing traditional diffused sauna lamp are made with Abachi wood, ensuring that these cabins are both luxurious and economical. The ducted ventilation system maintains an even temperature throughout the sauna, providing the optimum bathing environment for everyone using it!
Helo's new heater, with its slim-line profile and easy to use built-in controls, tops off this great cabin - looking sophisticated in Cool Grey and creating the perfect sauna climate.
With a huge range of 53 sizes, there is bound to be a model to suit you. Take a look at the chart below to find the right one with the layout and dimensions you like.
Please note that these saunas will need to be installed by our professional team on site.
0% APR available. Buy now with as little as £500 deposit. No interest, no fees, no charges. Subject to status and acceptance.
Alternative choices of sauna and steam room products available for installation:
Is your sauna or steam room purchase and installation part of a larger project?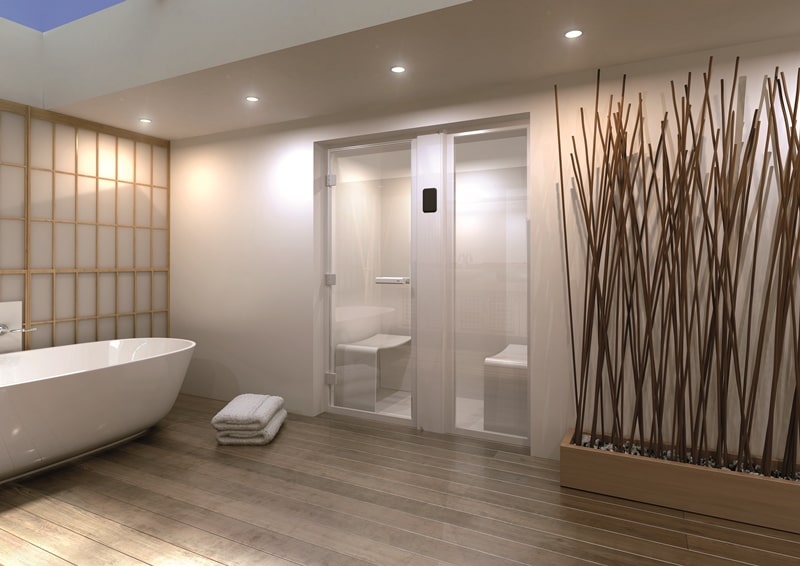 With the Hot Tub and Swim Spa Company you do not need to worry about having several contractors, our customers are provided with a trusted, one point of contact, all-encompassing service created individually for each client. Whether a gazebo, ground work, landscaping, patio, decking, outdoor kitchen or shower, extensions or any anything else you desire, our qualified and experienced staff has got you covered. For more information about building works and enclosures click here.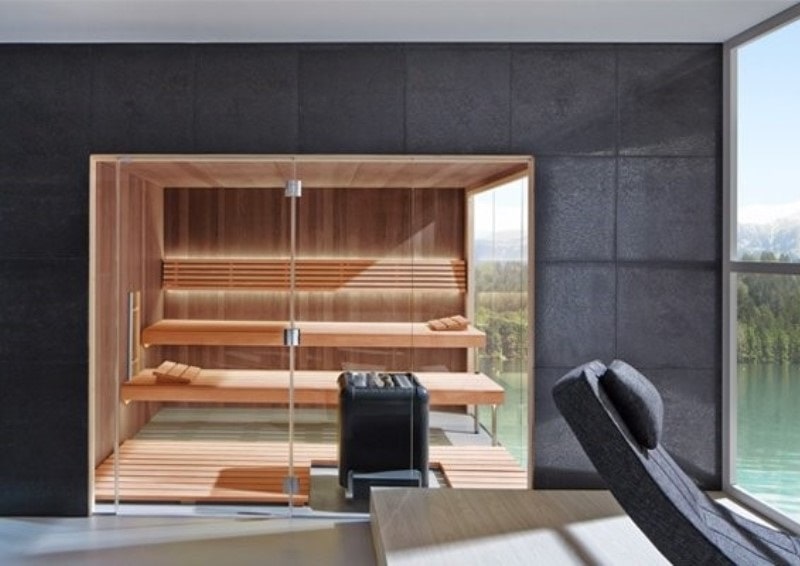 Over 90% of
spares in stock
UK Hot Tub + Swim Spa
Engineer of the Year
Factory trained
team of Engineers