Hot Tubs, Gazebos, and Saunas in stock!
Contact us directly to find out about our Autumn Sale and Exclusive Offers!

Swim Spa Covers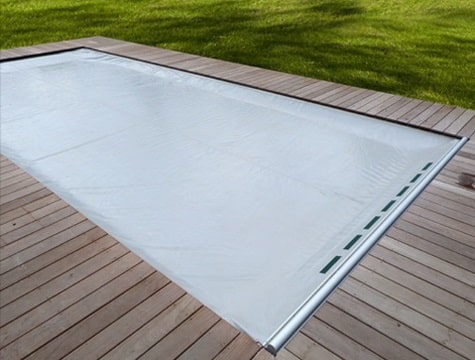 Swim Spa Safety Covers
Our convenient safety covers are an automatic four season cover that completely covers and secures your swim spa, hot tub or swimming pool. Preventing unauthorised or accidental entry is essential for your peace of mind, whether to protect your family, pets or keep your treasured water item secure whilst on holiday. Our covers are available as inground or above ground versions in a variety of colours and are suitable for all new build or refurbished pool configurations.
Our convenient all-weather covers combine the performance of hydraulic motors with extremely durable materials and brilliant manufacturing techniques: rust proof anodised aluminium rails and UV protected fabric. The power from the hydraulic motors makes opening your swim spa, hot tub or pool incredibly quick and easy - less than 1 minute for a large 9m pool, the cover prevents all access to water, even around the edges therefore reducing water loss by evaporation, chemical loss and heat loss. Over the years this might add up to quite a saving!
Our completely opaque and watertight covers act as a barrier against debris all year round and it is ideal for water spaces close to trees. Reducing cleaning is everyone's goal - less time to keep it clean, more time to enjoy it. Thanks to its UV PVC fabric, it is incredibly easy to maintain and will keep its aesthetical appearance for years. Our covers make a superb investment choice for the discerning buyer and ensure peace of mind for your whole family in the long term.