Hot Tubs, Gazebos, and Saunas in stock!
Contact us directly to find out about our Autumn Sale and Exclusive Offers!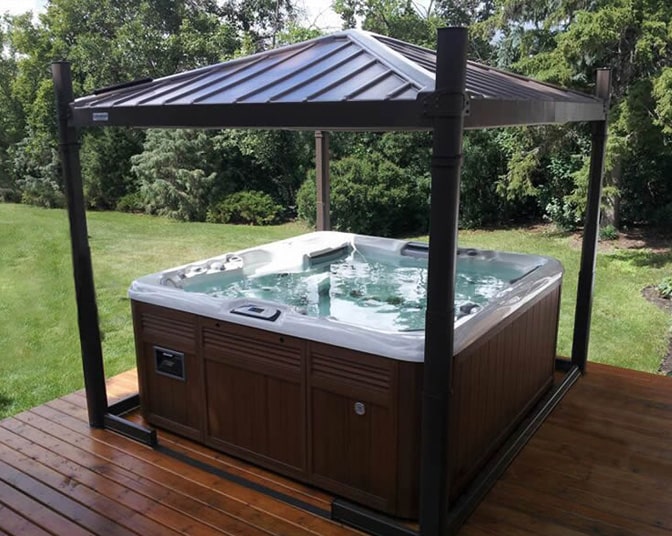 The electronically controlled Oasis is not only a fully insulated & self-sealing hot tub cover, it is also a state of the are gazebo.
Closed: Its water-tight seal reduces the spa's heating costs due to its superior insulation value while, at the same time, preventing undesirable access, thus protecting your investment for as long as you own it!
Open: Within 20 seconds, you have a modern, elegant gazebo that protects you against storms and harmful ultraviolet radiations, providing you with an intimate, private space where you can dream, think and reflect, thanks to retractable shades available as an option.
The Hot Tub and Swim Spa Company will use qualified electricians to assist with your installation giving you added peace of mind. We also have a range of finance options available.
Colour Options
Mocha & Slate
Finance From - 24 month IFC, 20% deposit
£294.17