Hot Tubs, Gazebos, and Saunas in stock!
Contact us directly to find out about our Autumn Sale and Exclusive Offers!

Large Steam Shower
This large steam shower allows you to enjoy this unique and unforgettable experience with a partner, ensuring that you can both enjoy the wellbeing benefits together. There is full flexibility when it comes to suiting your bathroom layout, as all the walls can be reversed and assembled in a way to suit you.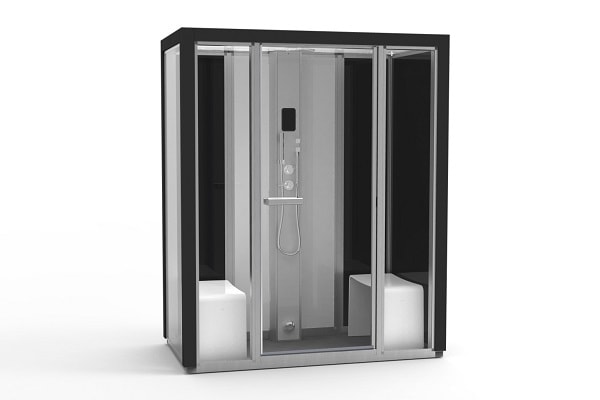 ---
Product Features
Number of sizes/combinations:
2
Frame colour:
Black or white
Glass:
Transparent glass (front and one side)
Shower in ceiling:
Included