Hot Tubs, Gazebos, and Saunas in stock!
Contact us directly to find out about our Autumn Sale and Exclusive Offers!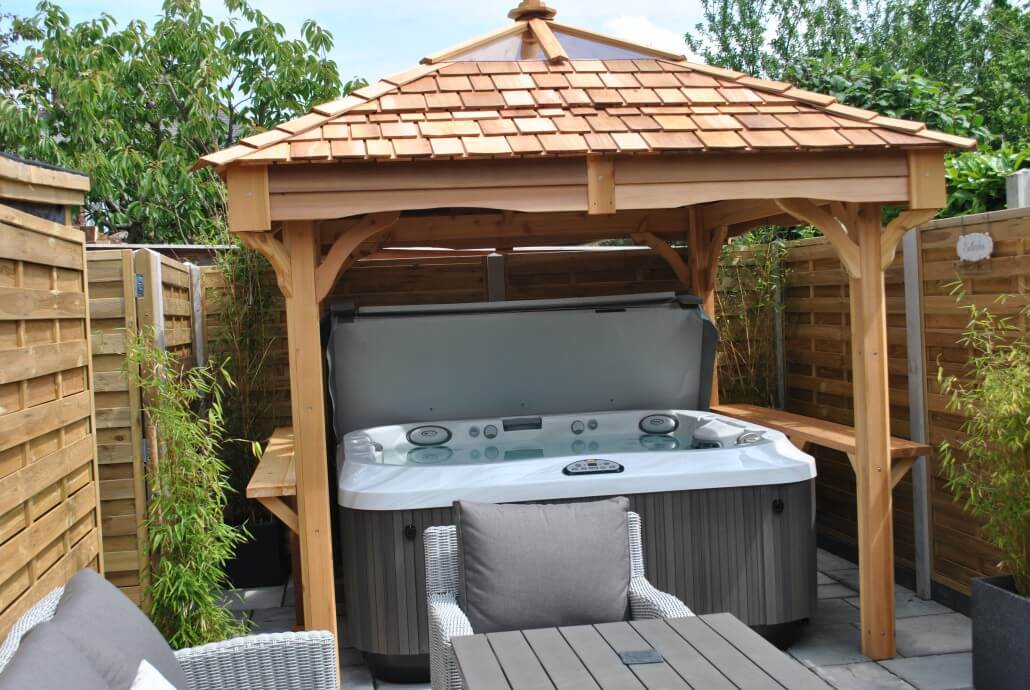 The Esher is constructed using only the best cedar; a highly durable material which is naturally resistant to rot, decay and insect attacks. This makes it the perfect gazebo for those who love to entertain or enjoy the outdoors all year round. Stunning hard wood covers the back and 2 sides, allowing you to enjoy the beautiful outdoors whilst keeping sheltered and warm. With easily adjustable louvres, you can control how much fresh air or warm breeze you would like. Either way, you can enjoy your gazebo and ultimately your garden whatever the season.
This building is perfect for those looking to house a hot tub, create a play area for the kids, entertain friends and family, or simply to relax in and enjoy.
Option
2.5m sq
3m sq
3.5m sq
4m sq
Dimensions
2.5m x 2.5m
3m x 3m
3.5m x 3.5m
4m x 4m
Roof Overhang
N/A
N/A
N/A
N/A
Roof Options
Monopitch or Atrium
Monopitch or Atrium
Monopitch or Atrium
Monopitch or Atrium
Prices From
£5,095.00
£6,145.00
£7,075.00
£8,195.00