Hot Tubs, Gazebos, and Saunas in stock!
Contact us directly to find out about our Autumn Sale and Exclusive Offers!
ProofVision Aire Plus Range
Packed with features, the Aire range is the perfect television for any outdoor space. The powerful 1500cd/m2 ensures a great viewing experience even in the brightest of sunlight. Smart functionality brings a world of entertainment to your fingertips. A fanless enclosure ensures a quiet operation, and is designed to be used all year round – being completely waterproof and able to withstand temperatures from -20 to 60°C. These televisions are available in a range of sizes, from 32" to 65". When paired with a pair of fantastic outdoor speakers by Yamaha, you can bring the magic of the big screen right to your garden!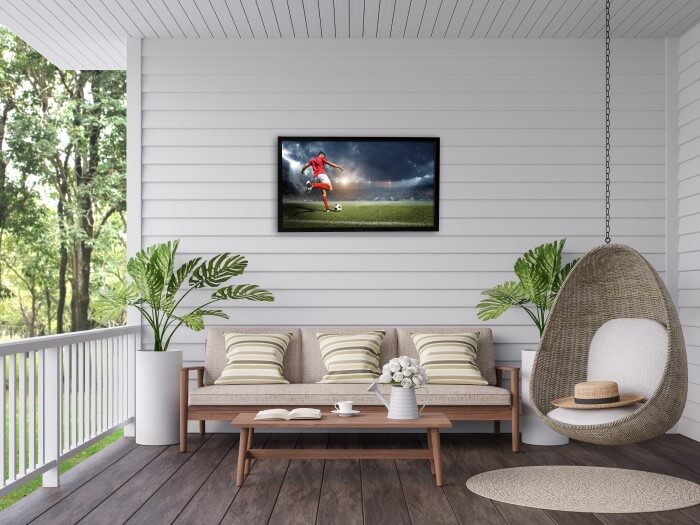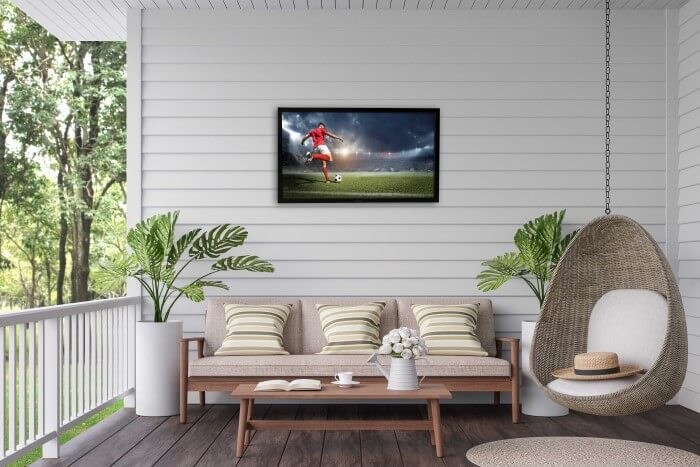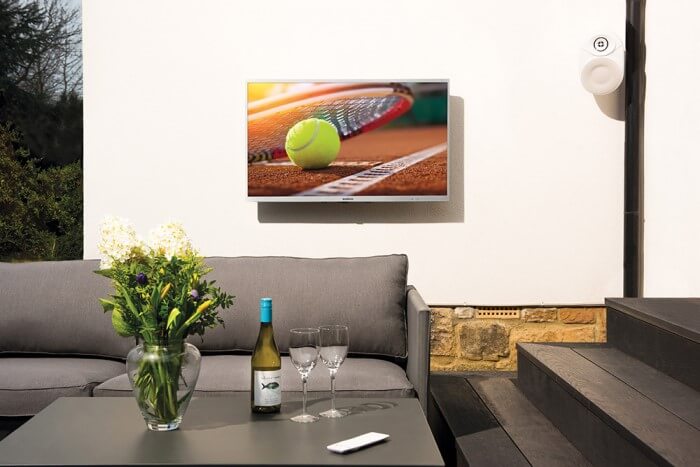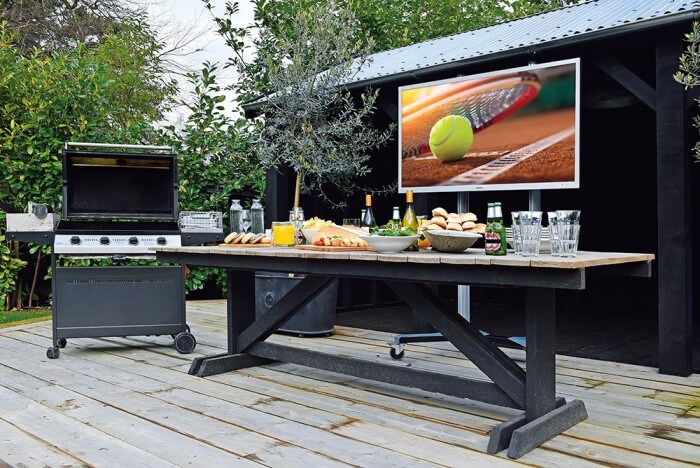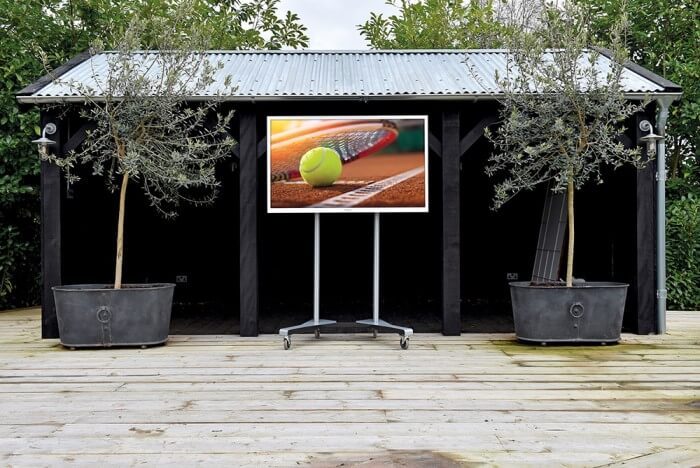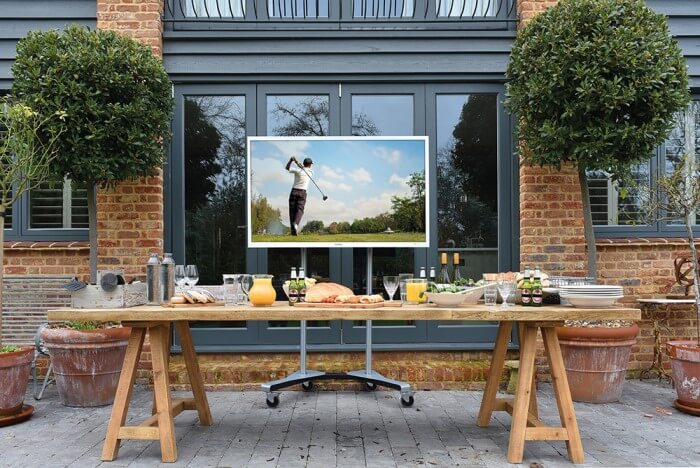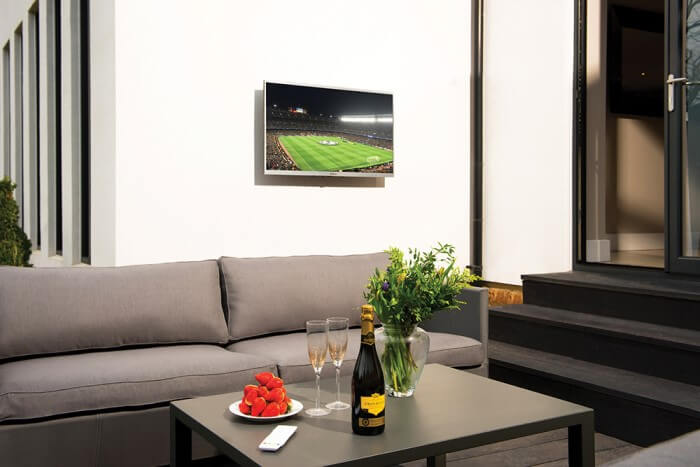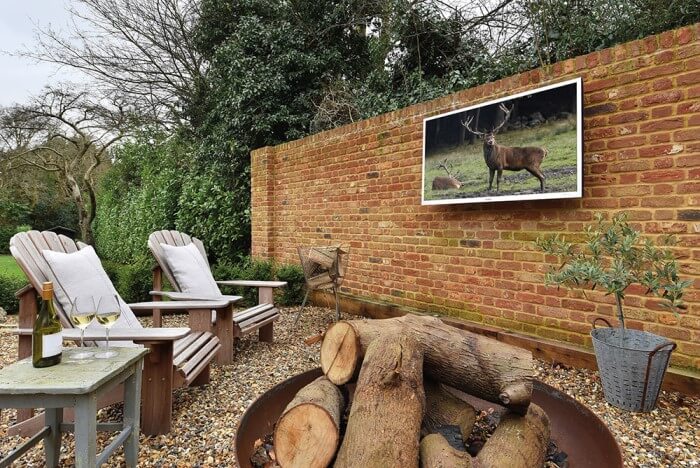 ProofVision Lifestyle Range
Wanting an outdoor television in an affordable package? Look no further than the ProofVision Lifestyle. The outstanding 43" HD display is backed up with a brightness of 700cd/m2 – ensuring the screen can always be seen, no matter how bright it is outside. The enclosure is stylish yet rugged and designed to be kept outside all year round. The Lifestyle also offers plug and play operation, with a range of audio/video inputs – as well as Bluetooth, and smart features. Get in touch to discuss what could be the perfect touch to your garden.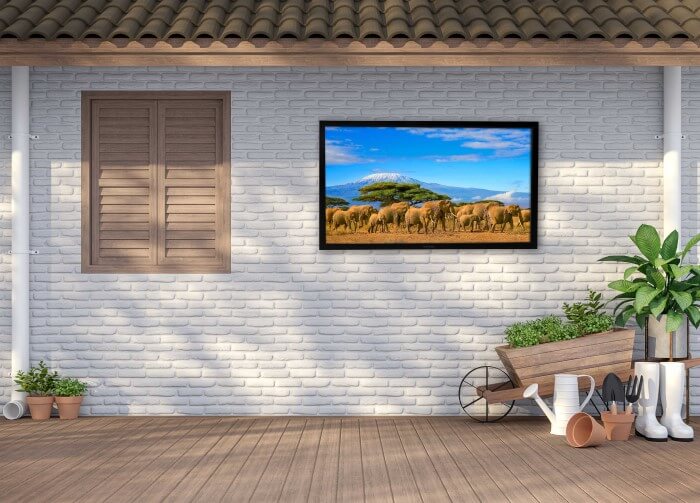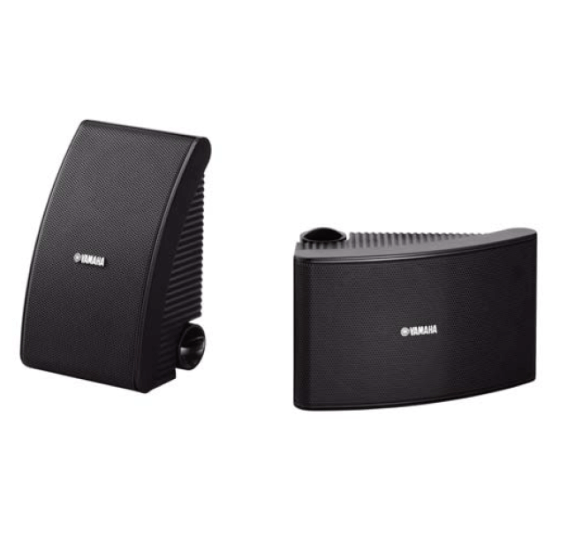 Yamaha Outdoor Speakers
These weather-proof speakers by Yamaha are the perfect match for your television. They give a clear and defined sound, while being tough enough to keep up with the British weather!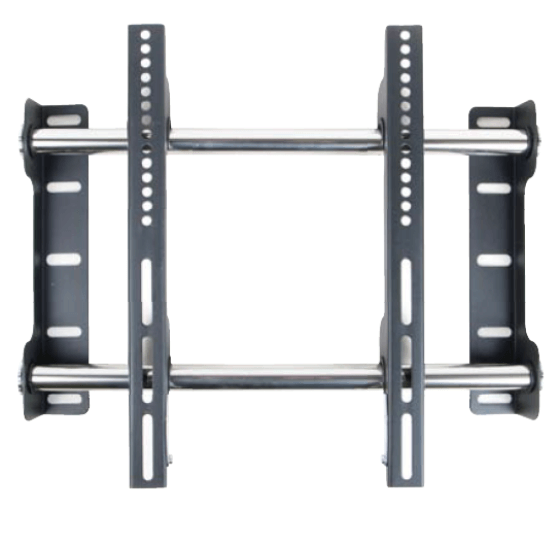 Anodized Zinc Wall Bracket
This wall bracket is made of anodized zinc to ensure it is water and rust-proof. It also makes use of a locking mechanism to ensure your television is secure even in the most turbulent of conditions.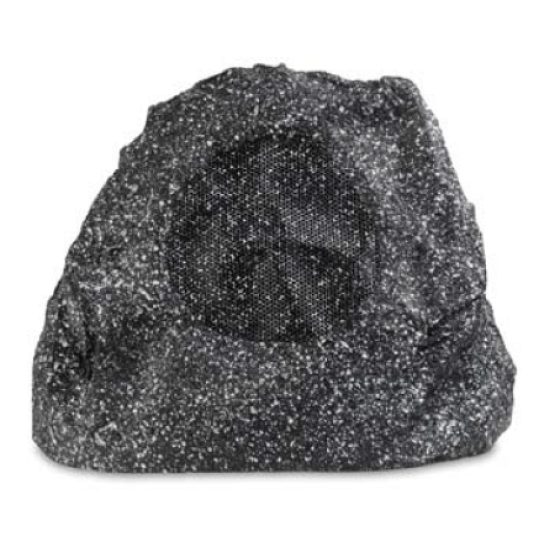 Rock Speakers
Ergonomic and easily portable stool.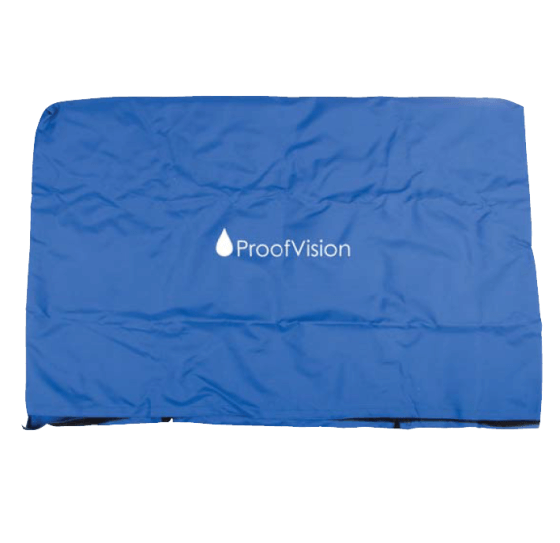 Cover
As an option to make it more personal, you can add the RBG lights that are placed in the back wall and has a declining gradient that meets the lights coming from the steam column. For additional lights in the ceiling, spotlights are sold separately.
Is your outdoor television purchase and installation part of a larger project?'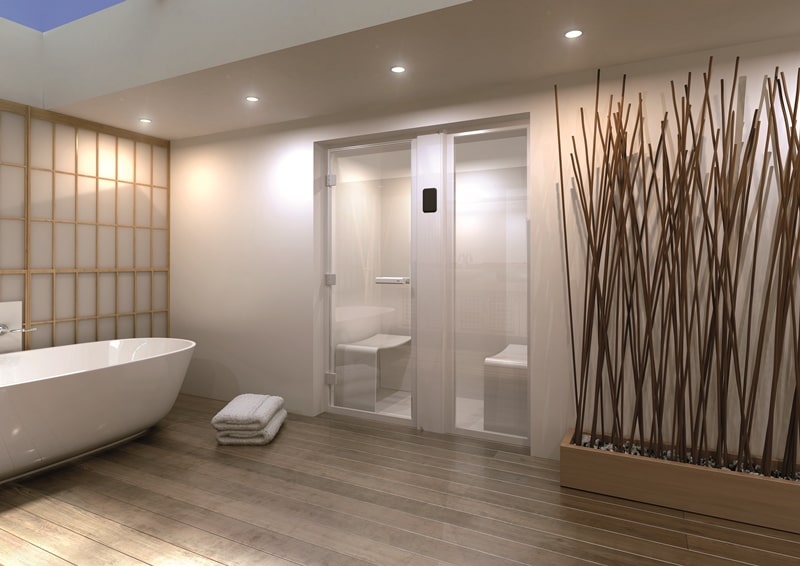 With the Hot Tub and Swim Spa Company you do not need to worry about having several contractors, our customers are provided with a trusted, one point of contact, all-encompassing service created individually for each client. Whether a gazebo, ground work, landscaping, patio, decking, outdoor kitchen or shower, extensions or any anything else you desire, our qualified and experienced staff has got you covered. For more information about building works and enclosures click here.