Hot Tubs, Gazebos, and Saunas in stock!
Contact us directly to find out about our Autumn Sale and Exclusive Offers!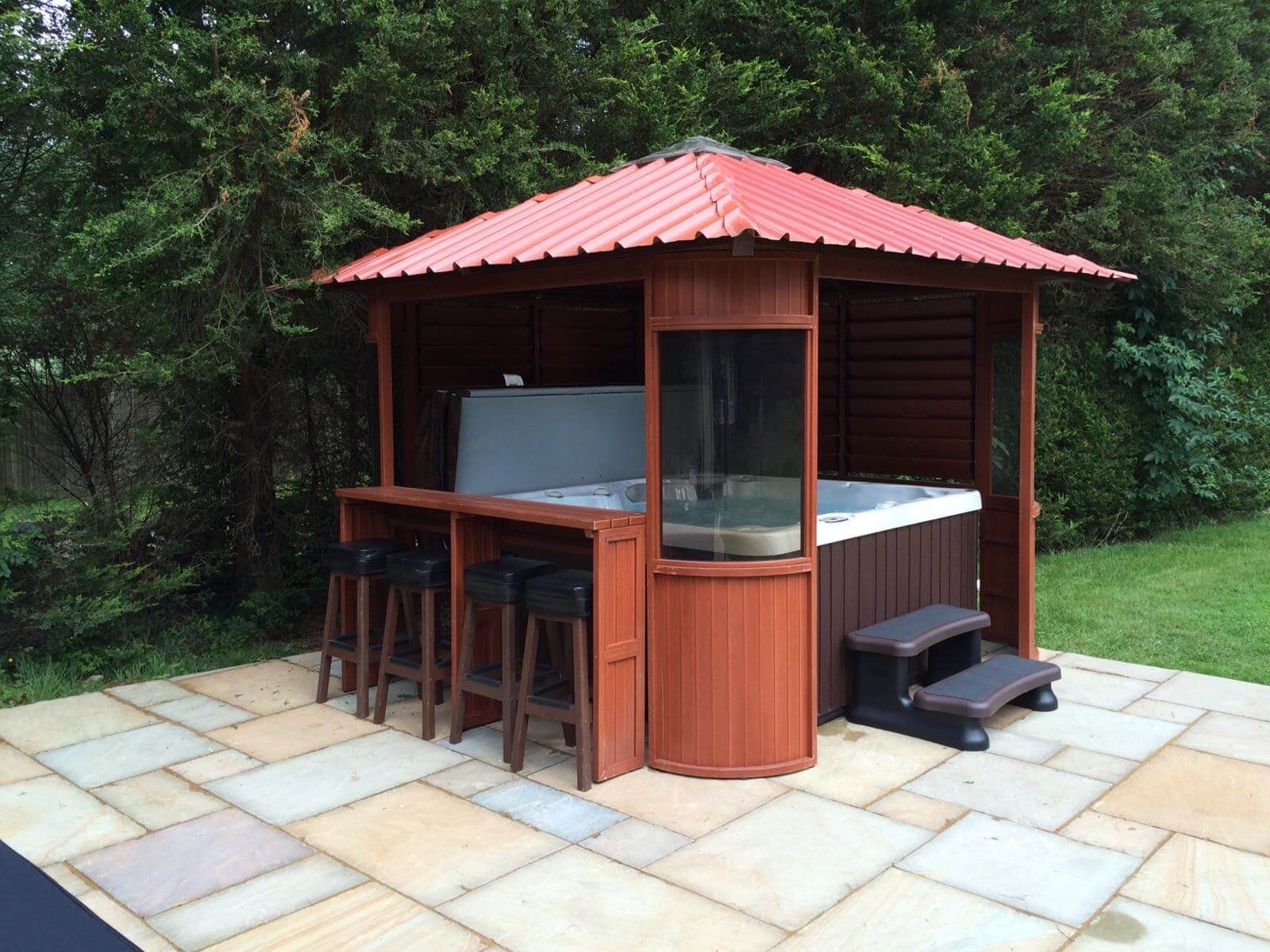 The Pacific Oriental Gazebo is constructed out of beautiful and sturdy synthetic materials, which require no maintenance and have a UVA and UVB coating to reduce fading from the sunshine.
The bar and stools with cushions can be assembled to any side. The 2x adjustable Louvre windows can also be moved to suit. This Gazebo also offer a sky window light that will immerse you into the relaxation you were looking for.
The standard size of this model is 3m x 3m. You can also insert a hot tub inside, as it is the perfect match with our Hot Tub and Swim Spa Company Weekender hot tub.
Dimensions
2.9m x 2.9m + 0.9m on side for bar
Roof Overhang
3.33m x 3.33m